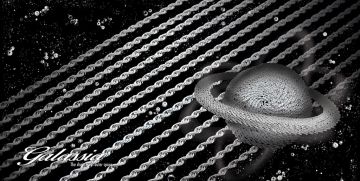 Galassia
Chain from outer space
Always keeping up with the latest technological advances, Livior spa presents Galassia (Galaxy) , Our latest proud development.
Laser engraved Rope chains of enchanting brightness and reflective qualities, seemingly glows with its own light, lends a special fascination that knows of purity.
more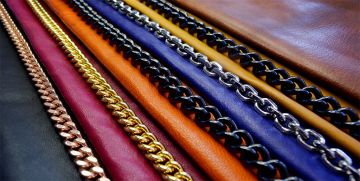 Aluminium collection
The lightness of innovation
A New Entry to the LIVIOR product offerings. Chains in Aluminum; created by a division dedicated to the world of Fashion.
These Aluminum chains  are notable by their strength and yet, are very  light in weight.
Available with various types of galvanized plating, these chains are an excellent  alternative to brass items hat are currently used in the production of accessories for the fashion jewellery industry.
more
WHITEVALENTINE
Hand made in Italy International style
In 2008, Danilo Bontorin founder of Livior spa was prematurely taken from us, his final inspiration took root in the brand WHITEVALENTINE which was founded in 2009.
Through his strong desire and passion, his spirit of continued research and innovation in the finishing treatment of materials, the WHITEVALENTINE jewellery line of antique silver, brass, metal and leather, enters the world of fashion receiving international acclaim.
go to online shop
Ask for information
(*) required fields